Here are some very good reasons to vacation in Bonaire, Dutch Caribbean, one of the most amazing islands of the Caribbean:
1 The world's best diving
Bonaire is truly a diver's paradise. There are numerous dive sites which are easily accessible and which you can dive independently. Bonaire is home to many high quality dive operators, whose prime focus is on your dive experience. They can provide you with equipment and air, offer boat trips with one or multiple dives or train you to get certified at all levels. For more experienced divers it is possible to dive the more challenging and more remote spots on the East coast of Bonaire. Prepare for spotted eagle rays, stingrays, sharks, green moray eels and turtles.
2 White beaches
Though Bonaire may not be world famous for wide sandy beaches, we are proud of the unspoiled beaches that we have! No Name beach on the uninhabited island of Klein Bonaire is awesome, and there are beautiful beaches in the Slagbaai National Park. The very popular Donkey Beach, Bachelor's Beach and Te Amo Beach are right at the island's capital. The beaches on Bonaire are important nesting grounds for all four species of sea turtles found in the Caribbean. If you are lucky you may experience the hatching of a turtle's nest yourself!
3 A beautiful and unspoiled nature
Bonaire's nature is simply amazing. Bonaire hosts two superb nature parks. One on land, the Washington Slagbaai National Park and one under water, the Bonaire National Marine Park.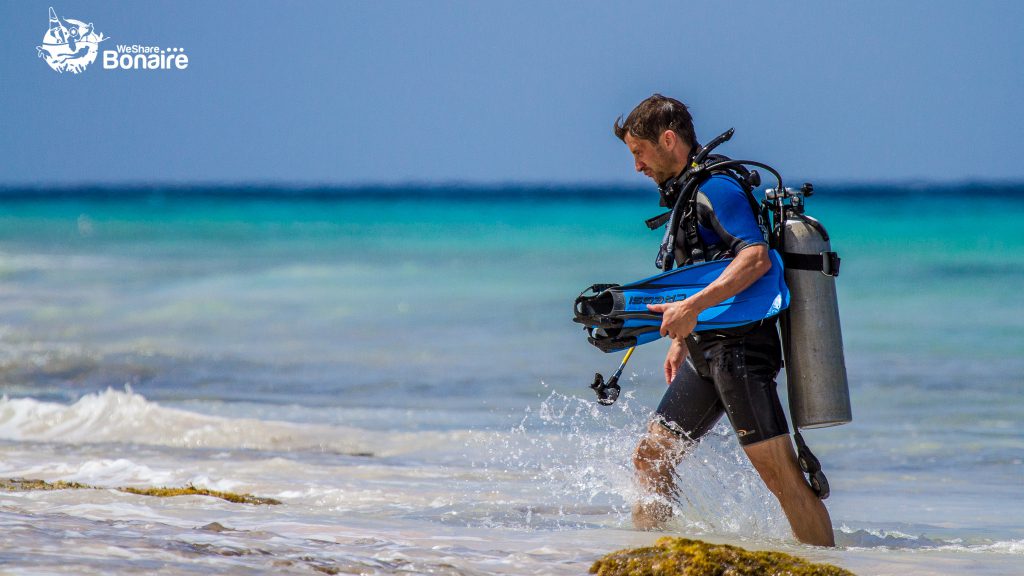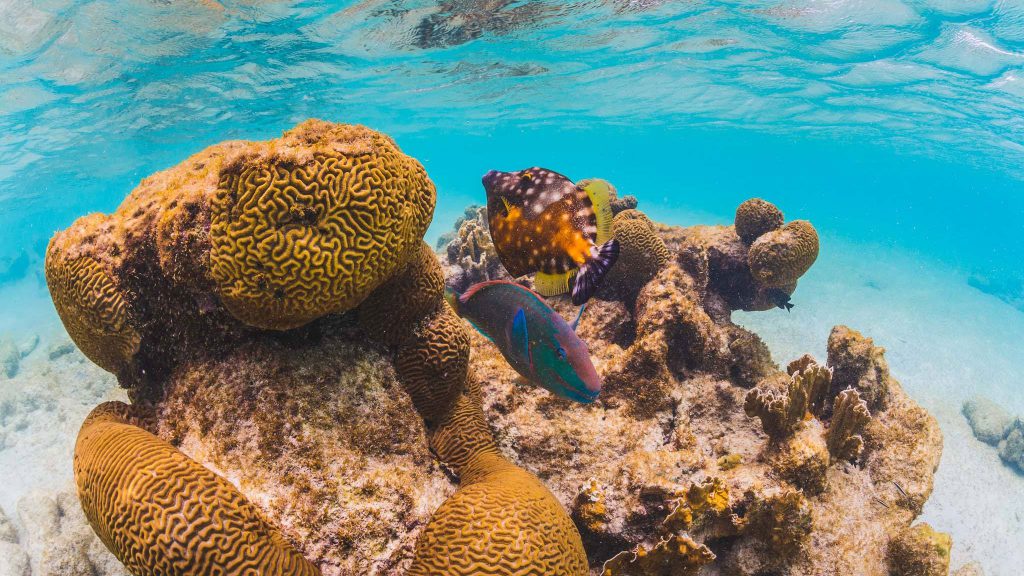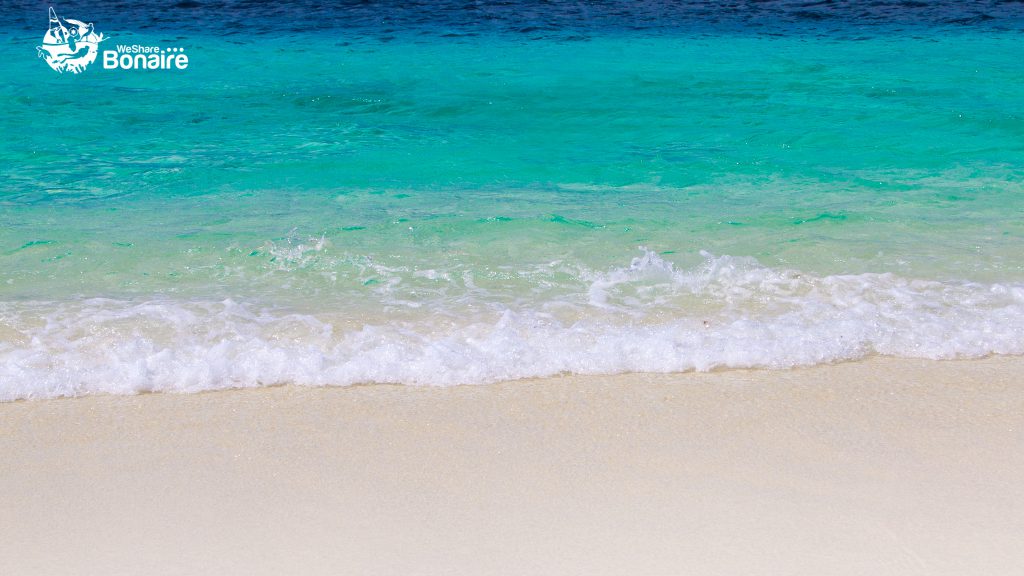 Washington Slagbaai National Park
The Washington Slagbaai National Park (established in 1969) is a 5.643 hectares nature sanctuary located in the Northwest part of the island. You may find parrots, flamingos, parakeets, iguanas and many other species of birds and reptiles here! Explore sand dunes, various unspoiled pristine beaches, saliñas, dry forest, mangroves or hike to the top of the highest mountain of Bonaire, the Brandaris (241 m).
Bonaire National Marine Park
The reefs around Bonaire, with about 60 species of coral, start at the shoreline and extend to a maximum of 984 feet (300m) offshore. The whole area is protected as part of the Bonaire National Marine Park (established in 1979) and legislation ensures wise use of the island's coral reefs, sea grass and mangroves. The park starts at the high water mark and extends to 200 ft (60 meters) of depth. It covers an area of 6672 acres, or 27 km².
4 Bonaires wildlife
Bonaire hosts the main nesting spot for flamingos in the Caribbean. Depending the season, between 2.000 and 7.000 flamingos make Bonaire their home. You can spot them very easily at different sites, like the Pekel Lake, the Goto Lake, Washington Slagbaai and various saliñas. In addition, Bonaire is home to various species of tropical birds, iguanas and wild donkeys. Underwater encounters include numerous tropical fish species, turtles and, when you are lucky, dolphins.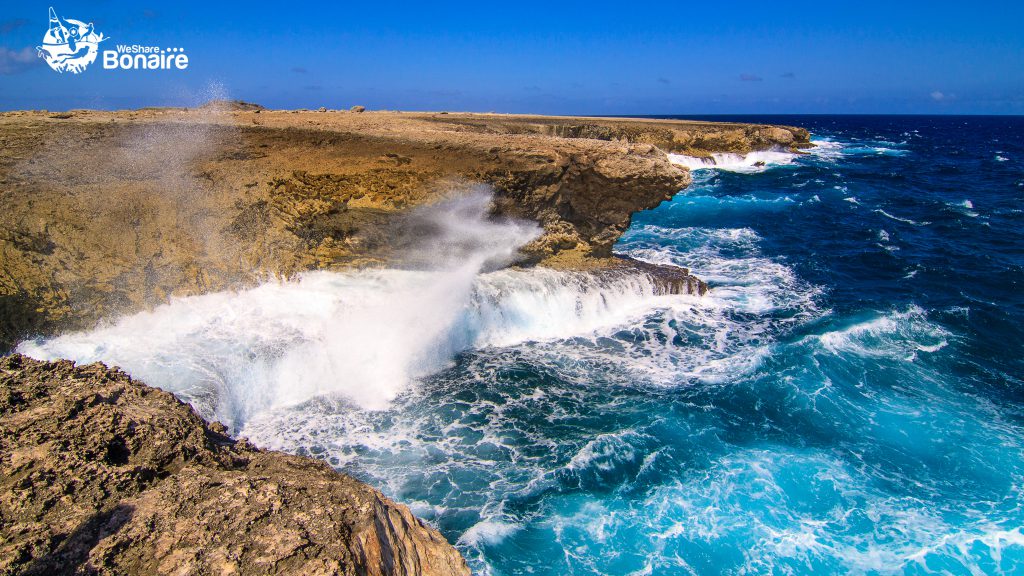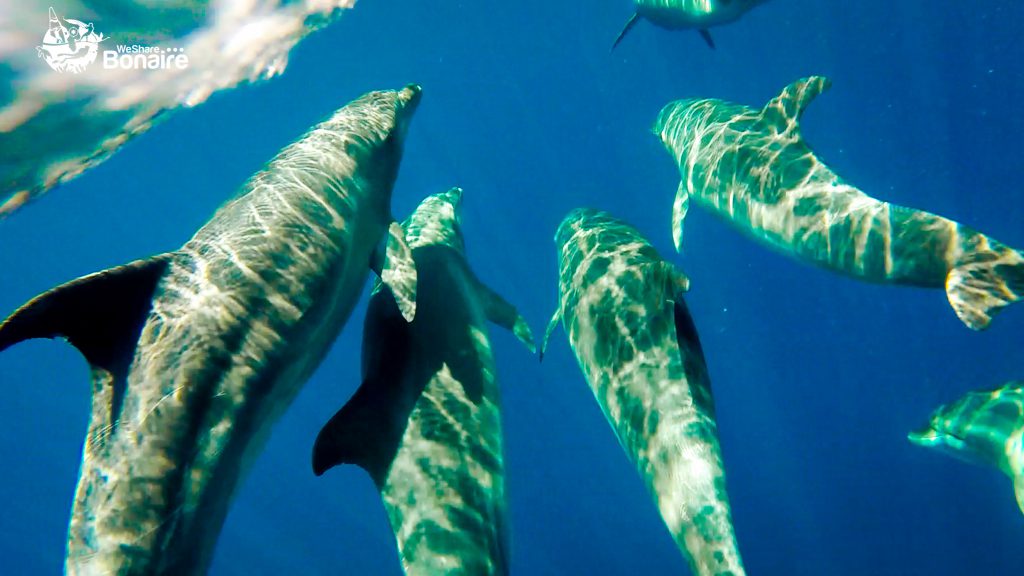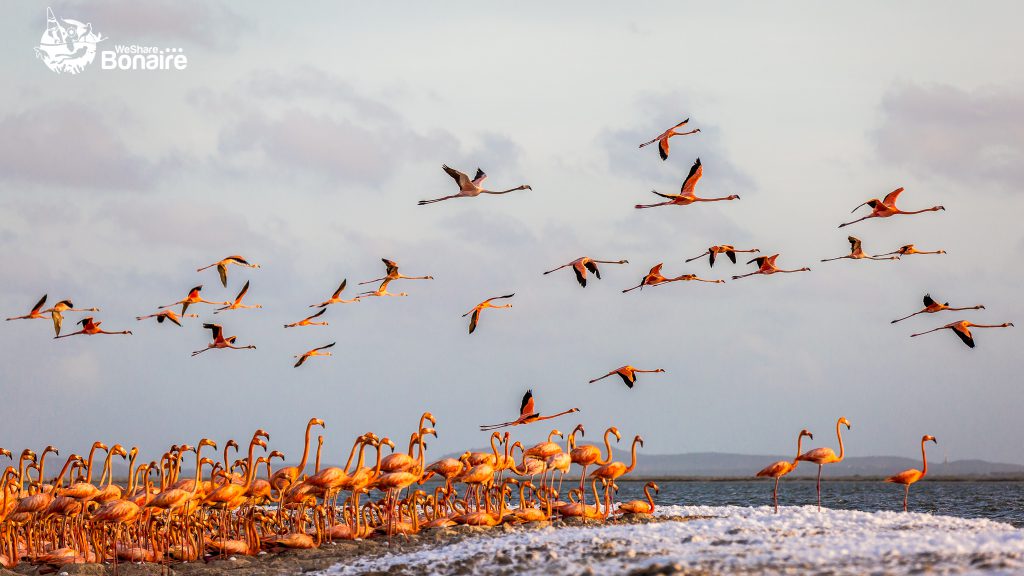 5 Windsurfing and kiteboarding
Lac Bay is a unique shallow blue-green bay that is protected by a reef. This is the home spot of many free style windsurf champions, who profit from the practically year round steady winds. Lessons and rental equipment are available at Jibe City/Sorobon. For kiteboarding you go to Atlantis Beach in the Southwest of Bonaire. Join the relaxed kite community, meet new people and kite with turtles and dolphins…
6 And a variety of other activities to undertake
You will love to explore Bonaire in other ways. In fact, there are a lot of activities you can undertake on our small island. There are several hiking and mountain bike trails; you can ride horses through amazing nature and through Bonaire's Lagoon; you may want to take a boat out to sail, wakeboard or go on a fishing trip. This and much more; it is all possible on Bonaire!
7 Great services and amenities
Bonaire is part of the Dutch Caribbean as a special municipality of the Netherlands.
It's good to know that on Bonaire you can count on quality health care services, should you need them. Furthermore, on Bonaire you will find a diversity of shops and supermarkets with European standards that will fulfill all your needs.
8 Excellent dining
You can choose from superb restaurants that serve fantastic local and international dishes. Of course, freshly caught fish is on nearly every restaurant's menu.
9 Laid-back atmosphere
Bonaire offers the laid-back atmosphere of 'the old days'. Here, you will find neither highways nor traffic lights. People are friendly and easygoing and still greet each other on the streets. Bonaire is no island of mega resorts and huge crowds. And everything on this island still happens with the slow pace of the Caribbean. Just come to Bonaire and relax…
Bonaire facts
Location: 12º 9N, 68º 16W
Area: 294 sq km (114 sq. miles)
Capital: Kralendijk
Population: ± 20.000
Language: Dutch (official), Papiamentu, English, Spanish
Currency: US Dollar
Time: UTC-4 or UTC-5
Calling code: +599
Bonaire lies outside the hurricane belt and is therefore usually untroubled by the yearly storms that traverse much of the Caribbean region. There have been years however, where the island has suffered considerable damage by wind and waves generated by hurricanes centered further to the north.