Bonaire is a Caribbean island which, together with Aruba and Curaçao, forms the group known as the ABC islands, located off the north coast of South America near the western part of Venezuela. While Papiamentu, Spanish, and English are commonly spoken, the official language is Dutch.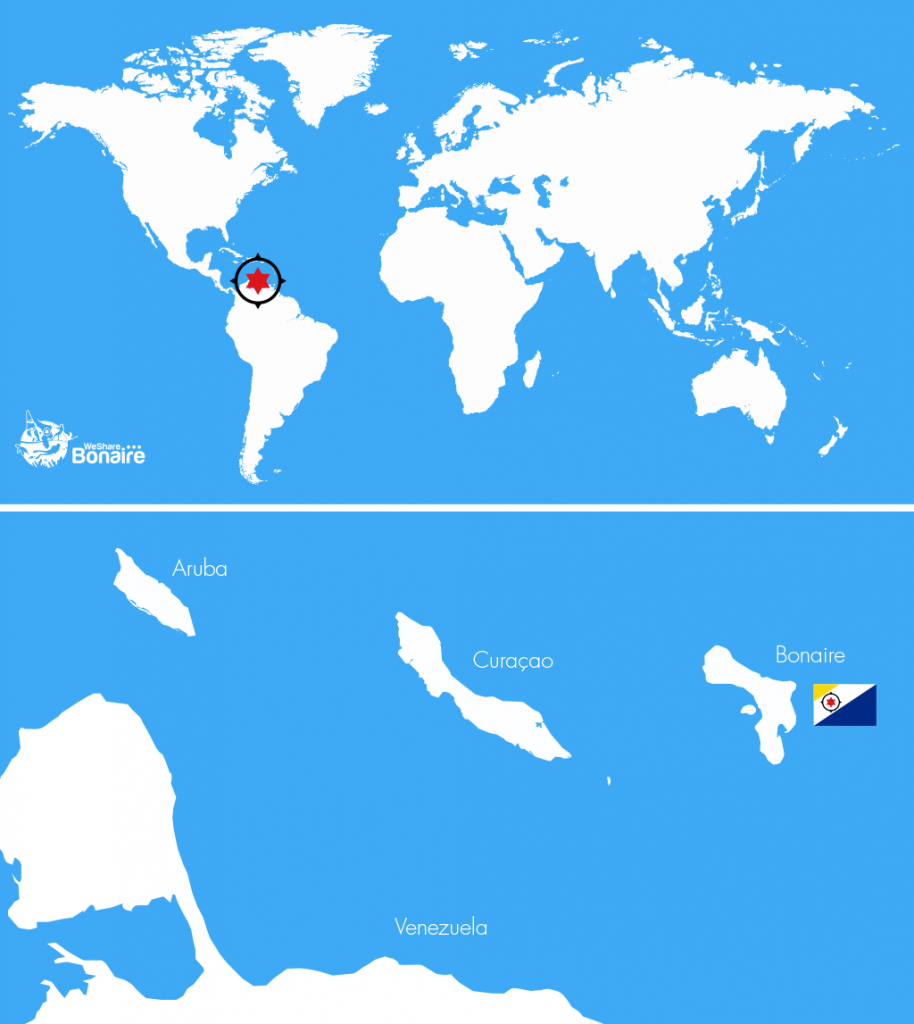 With an area of 294 sq. km (114 sq. miles) Bonaire has a population of around 18.500. Much of the island's history has been repressive, particularly of its indigenous people, but as a result it has been subject to a diverse range of cultural influences many of which can be seen around the island today.
Island of Klein Bonaire
A second island, Klein Bonaire, nestles in the bay formed by the western crescent of Bonaire. At 6 sq km (2.3 sq. miles) in area, it is very flat rising no more than 2 metres above sea level. Today it is uninhabited and since 1999 it has been in the ownership of the island's government who manages it as a nature reserve.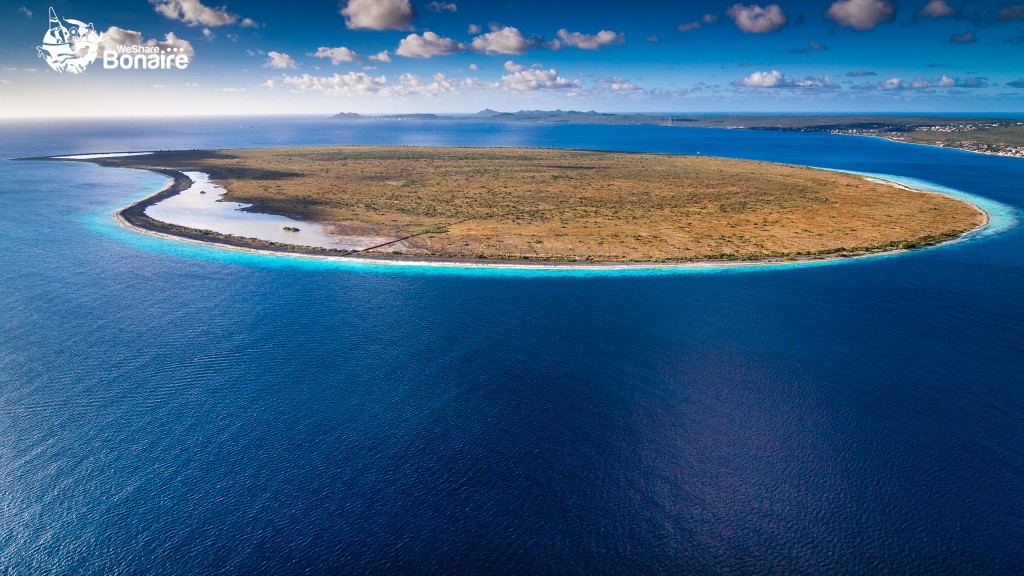 Bonaire Diver's Paradise
Bonaire is world renowned for its excellent scuba diving and is consistently rated among the top diving locations in the world. Bonaire's license plates carry the logo Diver's Paradise. The island is ringed by a coral reef which is easily accessible from the shore along the Western and Southern sides. The entire coastline of Bonaire has been declared a marine sanctuary, preserving local fish and coral life. The island is also famed for its flamingo populations, its wild donkeys, its conch shells and its salt pans. Tourism is Bonaire's main industry, and the island is served by Flamingo International Airport.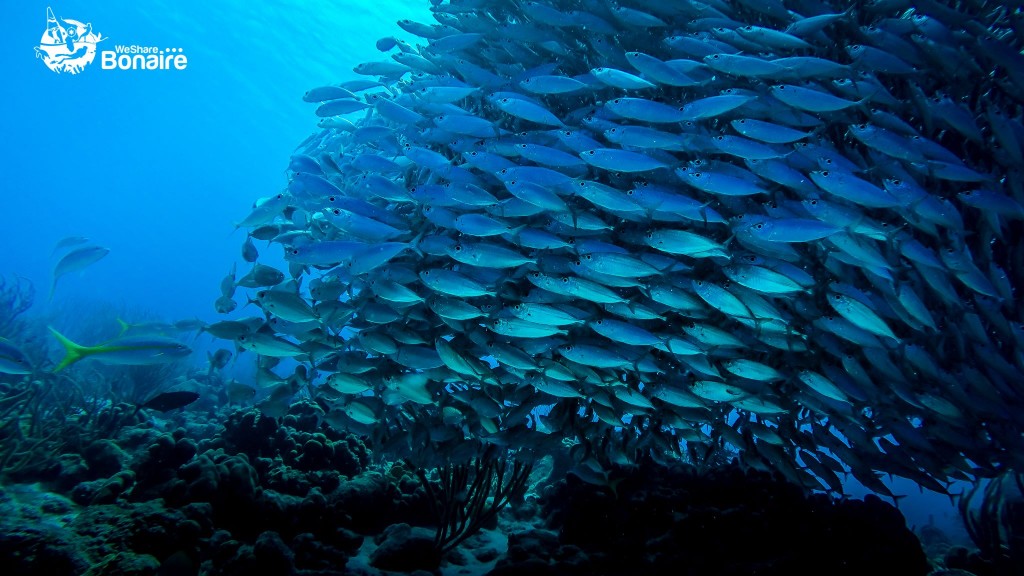 National Park
Washington Slagbaai National Park, located at the north side of the island, is an ecological preserve. The highest point of Bonaire, the Brandaris at 241 metres (791ft.), is located within the Park and commands spectacular views of the entire island.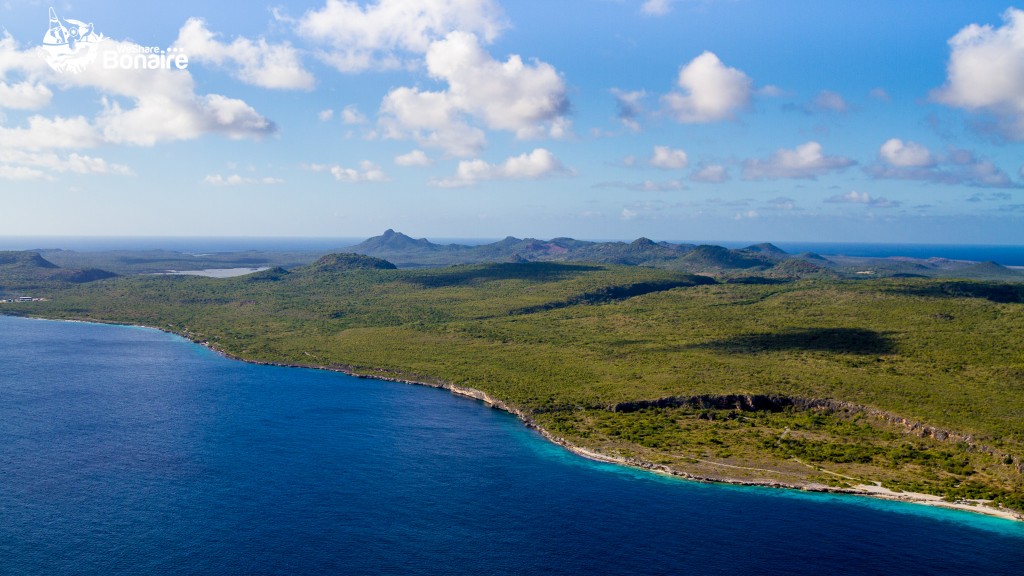 Bonaire facts
Official Name: Bonaire
Location: 12º 9N, 68º 16W
Area: 294 sq km (114 sq. miles)
Capital: Kralendijk
Population: 18.500 (as of May 2, 2014)
Population Density: 99/sq. km (150/sq.m)
Language: Dutch (official), Papiamentu, English, Spanish
Currency: US Dollar
Time: UTC-4 or UTC-5
Calling code: +599
Bonaire lies outside the hurricane belt and is therefore usually untroubled by the yearly storms that traverse much of the Caribbean region. There have been years however, where the island has suffered considerable damage by wind and waves generated by hurricanes centered further to the north.